About
Sitting at the easternmost end of the Gippsland Plains Rail Trail, Stratford is set on the banks of the beautiful Avon River, and offers something for everyone. There's shopping aplenty, art and culture, and great walking, swimming, and birdwatching options along the river. The Shakespeare-themed Apex Park is the eastern terminus of the Trail, and the Stratford Art Trail runs throughout the town and surrounds.
The area is also home to several important Indigenous historical sites, including Knob Reserve, the Bataluk Cultural Trail, and the Ramahyuck Cemetery.
If you're starting your trail journey in the east, Stratford offers many options to stock up on supplies for your trek, grab a meal before heading out, or stay the night before an early start on the Trail. Stratford is accessible via train from Sale.
Amenities:
Toilets, Parking, Pharmacy, Shopping Centre, Accommodation, Hospitality outlets and Information Centre.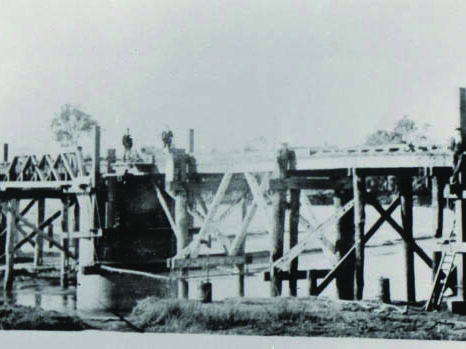 History
One of the earliest sites of European settlement in Gippsland, Stratford's post-colonial history stretches back to the 1840s. The river Avon was named by Angus McMillan, after the Scottish river of the same name — this is thought to be the roundabout inspiration for the name Stratford, after Stratford-on-Avon in England.
The township was established in the 1850s, and by the 1860s, Stratford was a boomtown thanks to the gold rush in the Omeo and Dargo goldfields.
The opening of the railway station in Stratford was vital to the surrounding agricultural communities, providing a direct link to Traralgon, then Melbourne, for livestock and crops, and allowing needed supplies to make their way to the region.
Prior to colonisation, the area was home to the Brayakooloong people of the Gurnaikurnai nation. European settlement came at a high cost to the Brayakooloong — the area was the site of multiple massacres. The Ramahyuck Mission, established to house forcibly displaced Gurnai people from West and Central Gippsland, discouraged the practice of Gurnai culture and language in favour of English language, European customs and Christian worship.