An amazing piece of railway history awaits in Cowwarr.
Once commonplace rolling across the state, railway goods wagons like GY2300R in Cowwarr are increasingly rare, with only a few left across the state.
This particular wagon was built in 1945, and issued to Victorian Railways. Grain wagons were built and maintained to an exacting specification to keep grain sealed inside, and to keep weevils out. Though all wagons of this type were withdrawn from service by 1990, they spent decades as the dominant method of transporting any and every kind of good imaginable to every corner of Victoria.
Wagon GY2300R has been placed at Cowwarr in remembrance of the former railway line that crossed the Gippsland Plains over 104 years. It was sourced and restored as a joint effort between the Gippsland Plains Rail Trail Committee, Public Transport Victoria, and the people of Cowwarr and district in 2014.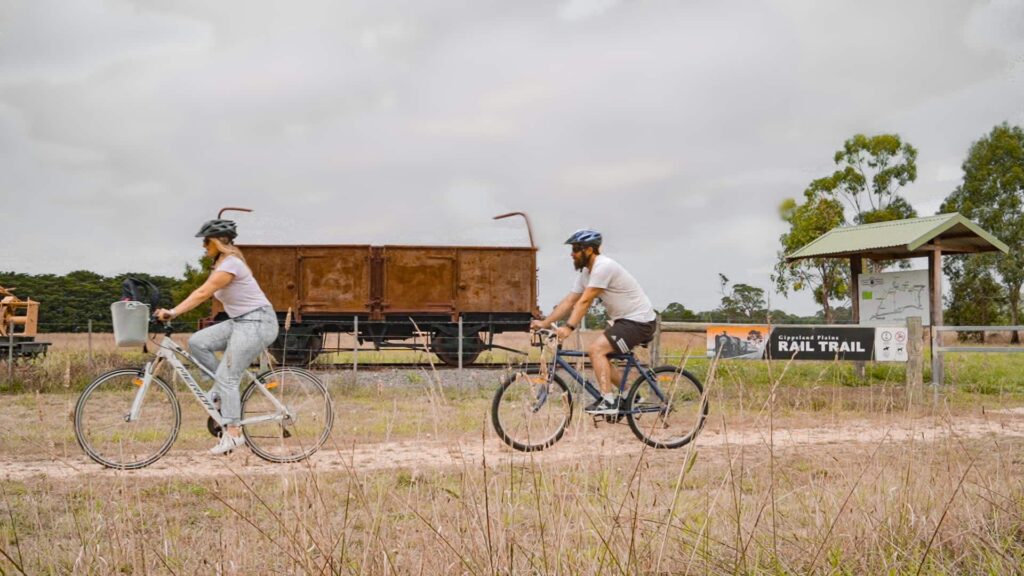 Address
Traralgon-Maffra Road, Cowarr