Gippsland Plains Rail Trail to bring the story of the Railway Dog to life, in partnership with Alinta Loy Yang B.
The Gippsland Plains Rail Trail committee of management is excited to announce its partnership with Alinta Loy Yang B for their newest project, Railway Dog.
As the story goes the female red kelpie, affectionately known as "Railway Dog", attached herself to the staff at the Traralgon Railway yards and used to jump aboard the guard's van to visit various parts of Gippsland. One day she missed the train, heading to Stratford, and decided to make haste, dashing off after it which took her on a 30km journey along what we now know as the Gippsland Plains Rail Trail.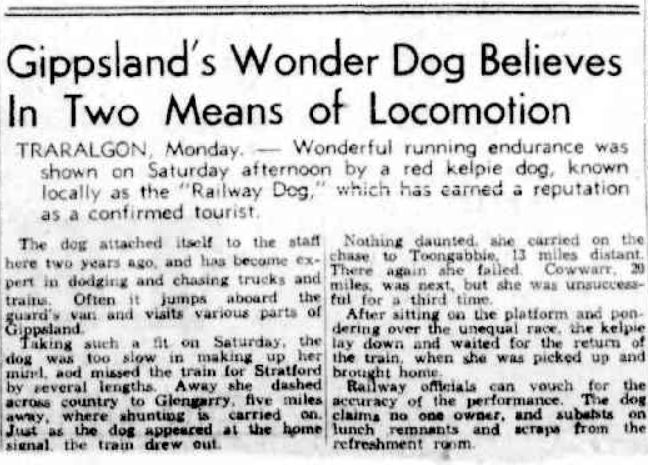 The 87-year-old story was brought to the attention of the rail trail committee several months ago courtesy of the Gippsland History Facebook Group, with discussions swirling as to how best to tell this incredible tale before local Cowwarr-based artist, Jo Caminiti, heard the story and began to create a vision that would see Railway Dog become immortalise in our community.
Drawing inspiration from Andrew Whitehead's "Sheep Dog" Sculpture in Ardlethan, New South Wales, Jo will seek the local community support by asking for recycled materials such as retired farm machinery, tools, and old railway memorabilia to create three scrap-metal sculptures to be located in Glengarry, Toongabbie and Cowwarr depicting her epic run in the newspaper article.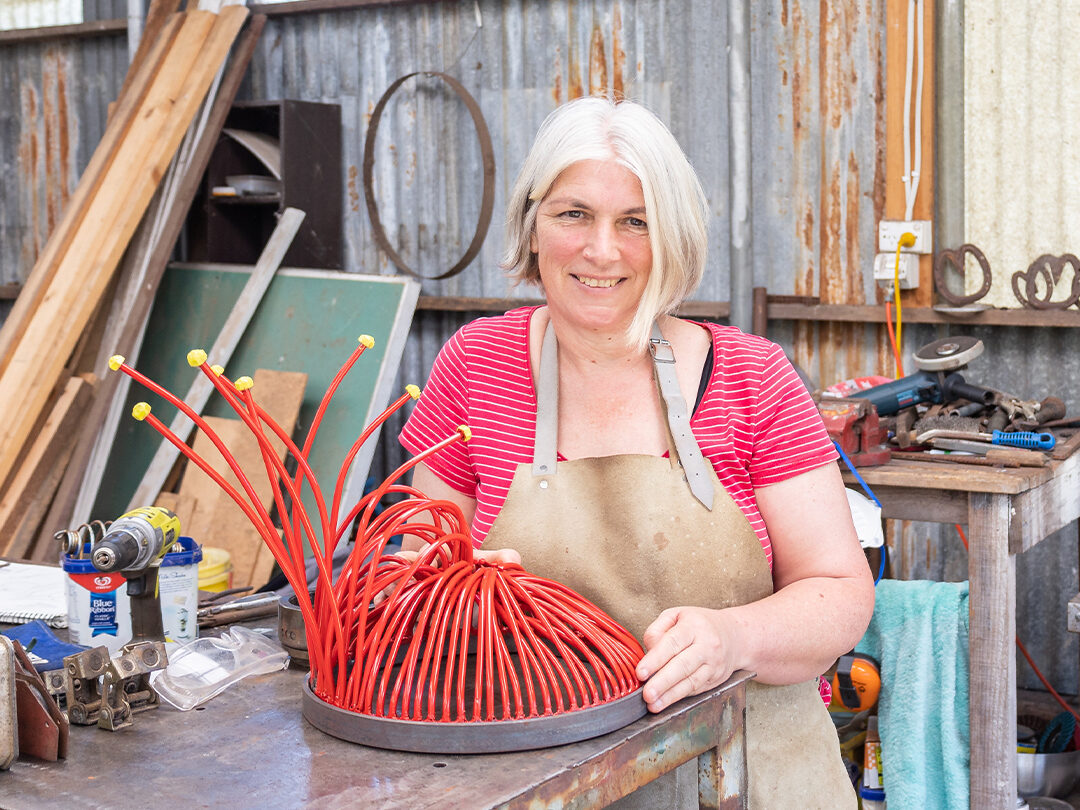 Work on the project has been kick-started as it successfully obtained a $40,000 grant from Alinta Loy Yang B as part of a two-year Community Partnership.
Loy Yang B General Manager Tony Hicks says the Railway Dog project was an exciting one and congratulated the Gippsland Plains Rail Trail Committee for getting it to this stage.
"The Rail Trail is already a major tourism drawcard for the region, and this project will only enhance it further, so it's one we're proud to support," he said.

Tony Hicks, General Manager, Loy Yang B
The committee are excited to see the project progressing with Chair, Helen Hoppner, saying it's just another way to help bring visits from far and wide to visit the area as well as share this unique story of a dog and her epic adventure.
"When I first heard the story, I knew we had to share it with the rest of the community. This gem of a story will make a great contribution to preserving the rail trails history and sharing it with new generations of people"
"Our committee is all about making the trail safe and enjoyable for everyone while bringing visitors to Gippsland and getting people to support the local business along the trail and she (Railway Dog) will do just that," Helen says.
The project is expected to take around two years with a launch event to be announced in late 2023.