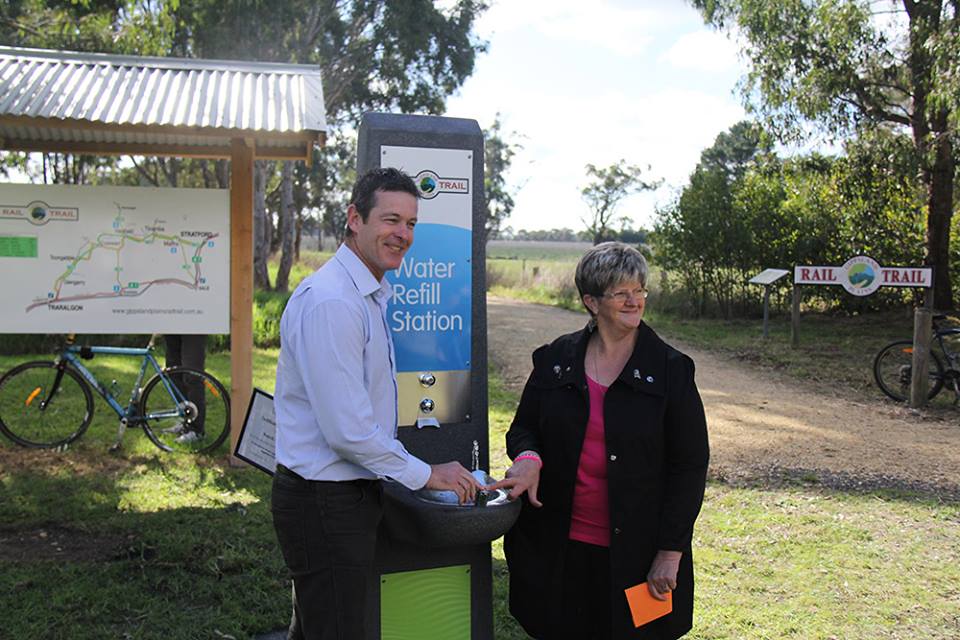 Celebrations fired up on Sunday morning, 11th May 2014, for the opening of the Gippsland Plains Rail Trail which links Traralgon and Glengarry. Standing proudly among the speeches, balloons and Coco the Clown was a rather nice, newly installed Gippland Water water fountain at the Glengarry Trail Head.
When cycling or walking the new section of Rail Trail and you get thirsty (which you will), be sure to stop at the new water fountain to quench that thirst.
(Gippsland Water) are delighted to support the project and the region as well as a healthy active lifestyle.
Pictured here are Ms. Helen Hopner, Chair of the Gippsland Plains Rail Trail Committee and The Honourable Russell Northe MP, Member for Morwell and Minister for Energy.
(Text adapted from Gippsland Water's Face Book page).