On Sunday 9 May, it was a big community day in Glengarry as it played host to the annual Mother's Day Classic and the Glen Fete & Fun Run.
The 8th Annual Mother's Day Classic
Held along the Gippsland Plains Rail Trail, starting in Toongabbie and Traralgon, respectively, this year's Mother's Day Classic event saw around 170 local participants register their commitment to either walk or run, with a sea of pink finishing up at the Old Railway Station in Glengarry.
As always, the community has been extremely supportive of the event and through registrations, donations and sponsorship has seen us raise an estimated $7,000 – one of our biggest years yet!
We couldn't have achieved this without the support of our incredible sponsors and donors such as Major Event Sponsor Wilson Property, as well as Wellington/ Latrobe Lions Club, Frank & Amanda Balcombe, and Pat's Sewing Centre who all contributed to the overall tally.
"With around 170 local participants and community sponsorship, we raised an estimated $7,000 – one of our biggest yet!"

Casey Bonacci, Mother's Day Classic event committee member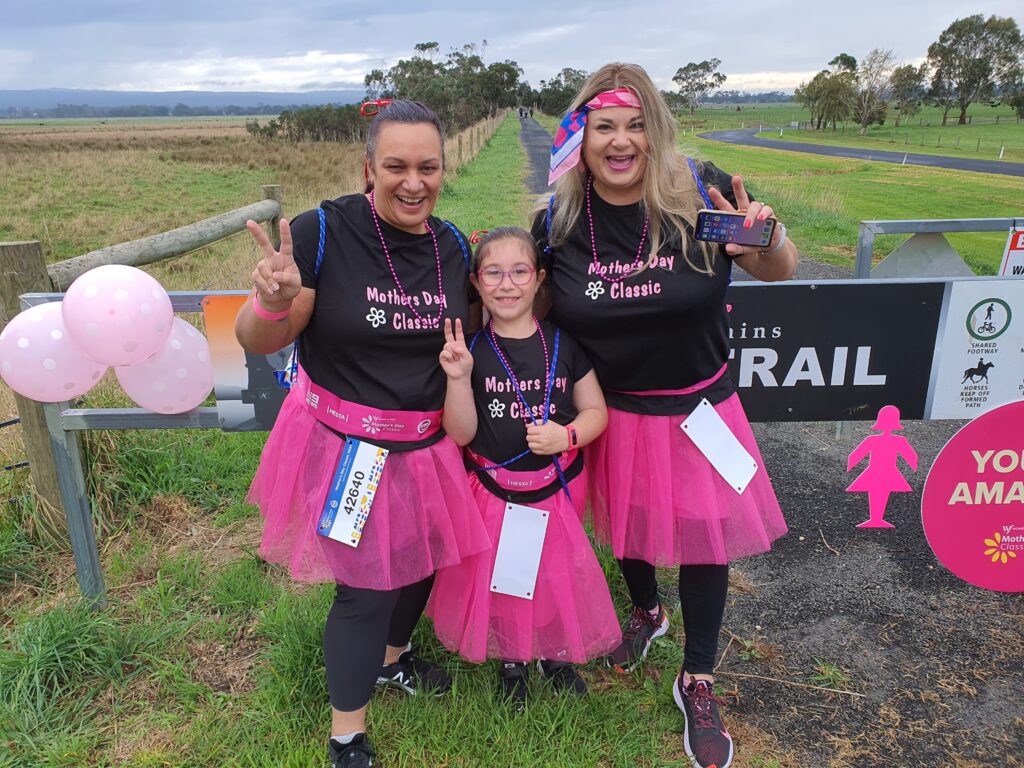 A special thank you to Flowers by Rhi who donated $2 for every bunch of flowers sold in the weeks leading up to Mother's Day which seen them raise $1,500.
Following the Mother's Day Classic was the Glen Fete and Fun Run. Also held at the Old Glengarry Railway Station after having to postpone due to COVID-19 and bad weather last month.
Glen Fete & Fun Run
The event kicked off with free community fun run to celebrate the $267,000 upgrade works for the Eaglehawk Creek Bridge and trail sealing; secured by Darren Chester MP who was at hand to officially open the bridge along with assist ribbon cutter recruit Emily.
The day also played host to market stalls, music by local performers, the Latrobe Street Games team providing free kids activities. There's was something to keep everyone in the family entertained.
Originally scheduled for the mid-last year however postponed due to the COVID-19 pandemic, it was a great way to celebrate the easing of restrictions by providing an opportunity for local businesses to promote the town as well as a rebirth for the rail trail.
"Having an event in Glengarry is central to the whole works and includes all the Glengarry residents, hence the Fete and Fun Run"

Helen Hoppner, Gippsland Plains Rail Trail Chairperson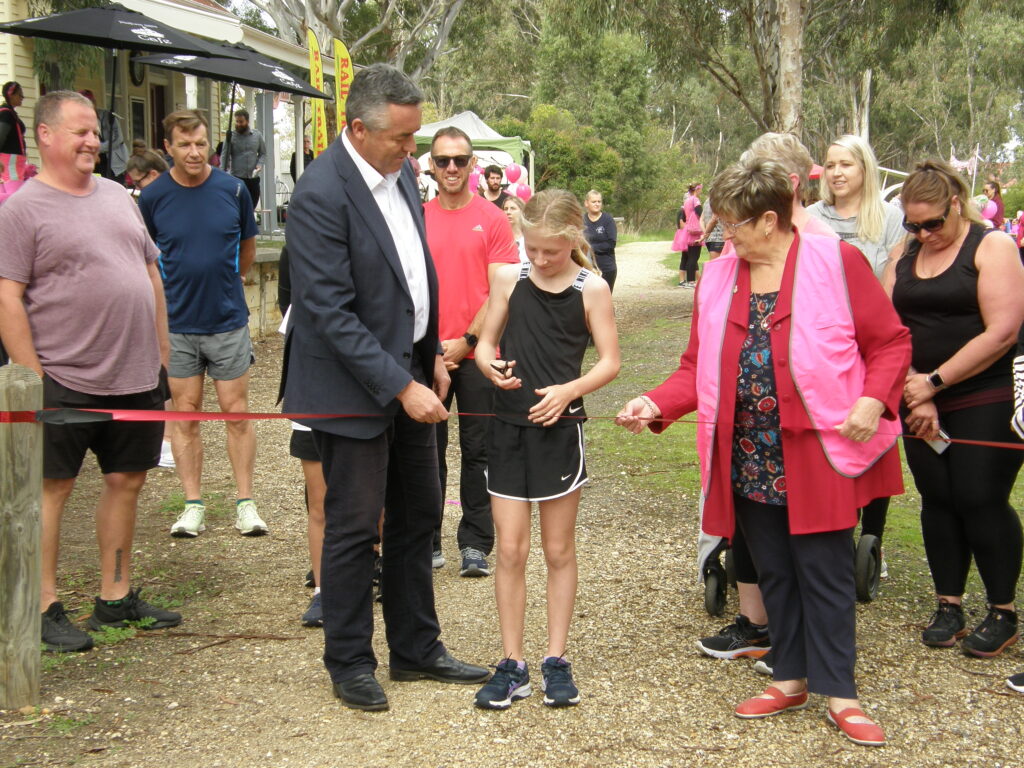 A big thank you to the Glengarry community for rallying around the day. It was great to see locals come and celebrate the beautiful township of Glengarry and Rail Trail.