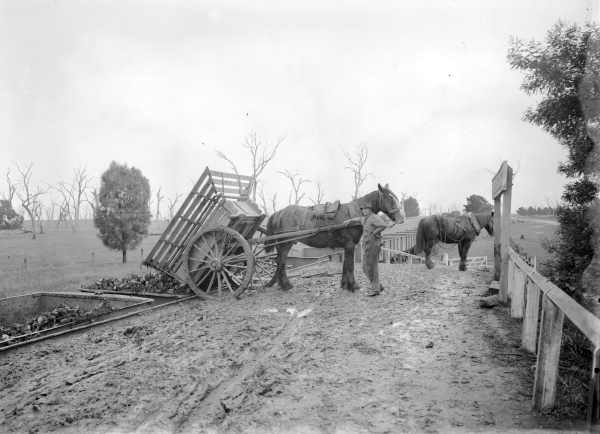 The Traralgon-Maffra-Stratford railway was constructed to serve the rich farming and timber producing areas around these towns, and was constructed in several stages. By 1883 the new line from Traralgon had reached Heyfield, and was extended to Maffra in 1886. A branch line from Maffra to Briagolong was opened in 1889, and the final part of railway from Maffra to Stratford (joining the main Gippsland line to Bairnsdale) was opened by 1890.
The Maffra railway was used for haulage of large quantities of freight including agricultural produce and timber as well as bringing in inbound supplies such as food and machinery. From the time of the line's opening a daily passenger train service was provided to Traralgon, which was finally withdrawn in 1977. By that time the railways had lost much of their business to competing road traffic, although the line was used to carry through freight trains from Orbost until October 1983, when the new station at Sale was opened.
Regular freight services on the line were then terminated and trains only operated as required for large consignments of bulk products. By the mid 1980s the condition of major bridges had deteriorated and the line was closed in stages from the Traralgon end commencing in 1987. The track on this section was dismantled and later re-used on wheat haulage lines elsewhere in Victoria. Special passenger trains occasionally visited the line, with a steam hauled heritage train travelling from Melbourne to Maffra via Stratford in August 1990.
The section of line between Maffra and Stratford remained in operation for the occasional haulage of containerized milk products until 1993, when it finally closed, marking the end of over a century of rail services on the Gippsland plains.
The line has now passed into history after performing its role in the development of the region, but lives on as a Rail Trail for future generations to enjoy.